« Back
First Windows 10 Users coming in!
Author: Tomasz Błyszczyński (29. July 2015)
We are excited to announce that you can now see the new Windows 10 Users in real time in our stats. Microsoft launched Windows 10 on the 29th July 2015 and we are ready to collect users which have already switched to the new OS. This feature is already enabled in all existing and new counters on Stats4U.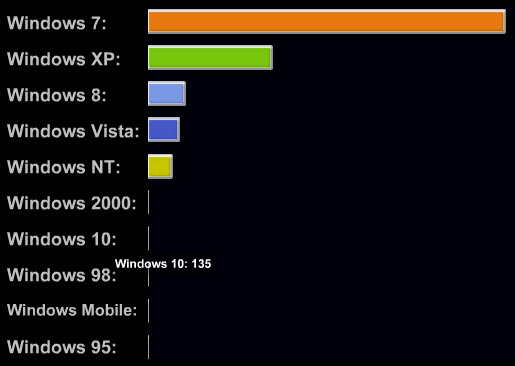 Comments
New comment: